Laurie Schluter MSN, RN, FNP, ANVP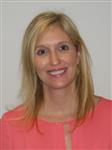 Laurie Schluter, MSN, RN, FNP, ANVP
Neurology Nurse Practitioner

Advanced Neurovascular Practitioner
Laurie Schluter is a Louisiana native who completed a Baccalaureate in Nursing in 1993 and a Master's in Nursing and Family Nurse Practitioner certification in 1998. Her previous experience includes ICU, Home Health, Geriatrics, Family Practice, Urgent Care and Inpatient Rehabilitation.  Upon joining the Stroke Program at Tulane University Medical Center in 2009, she discovered an interest in vascular neurology.  Completing NETSMART in 2011 and achieving board certification as an Advanced Neurovascular Practitioner have solidified her dedication to stroke care. She now provides neurology care and stroke program development at Touro Infirmary and New Orleans East Hospital in the New Orleans metroplex. Her passion is providing stroke education to members of the clinical team and the community.  She enjoys attending football games and concerts,dining in NOLA and traveling in her spare time.
Michael J Willoz, NP-C, MBA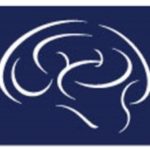 Michael J Willoz, NP-C, MBA
Neurology Nurse Practitioner

Micheal J. Willoz, NP-C, MBA is a certified nurse practitioner who started his medical career in 2003. Michael was a vital part of Dr. Martin-Schild's team in 2009-2016 as an ICU nurse in the Stroke/Neurological Intensive Care Unit at Tulane University Hospital & Clinic as Dr. Martin-Schild advanced the center to Comprehensive Stroke Center certification (TJC). He worked as a Cardiology Nurse Practitioner 2015-2018. His career came full circle when he joined Dr. Martin-Schild and the Dr. Brain practice in 2020 as a Neurology Nurse Practitioner. In his spare time, Michael enjoys playing tennis, weight training, and spending time with his family.